TCNJ ART GALLERY PRESENTS: Envision Us 2021 Faculty Exhibition
February 10 — March 14, 2021
Exhibition website https://www.tcnjartdesignfaculty.com/ launching February 10, 2021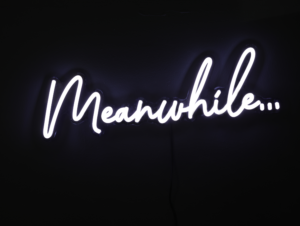 TCNJ Art Gallery is pleased to announce the opening of Envision Us, an exhibition of work by faculty and staff in the Art & Art History Department of The College of New Jersey. The title, inspired by TCNJ's 2020-21 learning theme of visibility, suggests the role of artists in envisioning new ideas and new possibilities, and in sharing these ideas visually. The works in the exhibition, which range from video projections to drawings and photographs, to mixed-media installations, reflect the diversity of media and artistic strategies practiced by the TCNJ Faculty in Fine Art, Graphic Design, and Photography/Video.
The exhibition includes new works by artists and designers Jason Alejandro (Assistant Professor of Graphic Design), Anita Allyn (Professor and Coordinator of Fine Art & Photography/Video), Belinda Haikes (Associate Professor and Coordinator of Graphic Design), Kyle Lopinto (Safety and Studio Technician), Elizabeth Mackie (Professor of Fine Art & Photography/Video), Liselot Van Der Heijden (Professor of Fine Art & Photography/Video), Marchelo M. Vera (Assistant Professor of Printmaking), and Eddie Villanueva (Foundations Coordinator and Assistant Professor of Fine Art).
Welcome Back! Visiting the Gallery
This exhibition also marks the reopening of the TCNJ Art Gallery after nearly a year-long closure due to the campus COVID-19 response. All visitors will be required to check in at the Information Booth near Trenton Hall, complete a self-checkup, and adhere to certain health and safety precautions. The daily self-checkup is available in the TCNJ Roar app or or via an online web form (https://fall2020.tcnj.edu/self-checkup). We require face coverings indoors — and also outside when appropriate distancing is not possible. Detailed information on visiting campus is available here.
The gallery is open by appointment only. Contact tcag@tcnj.edu to schedule a visit. Our regular hours are Tuesday-Thursday, 12:00-4:30 and Sundays 12:00-2:00, but with advance notice, can likely accommodate your schedule. The gallery is free and open to the public.