Senior Solo Exhibition: Sarah Quiles and Shana Scavelli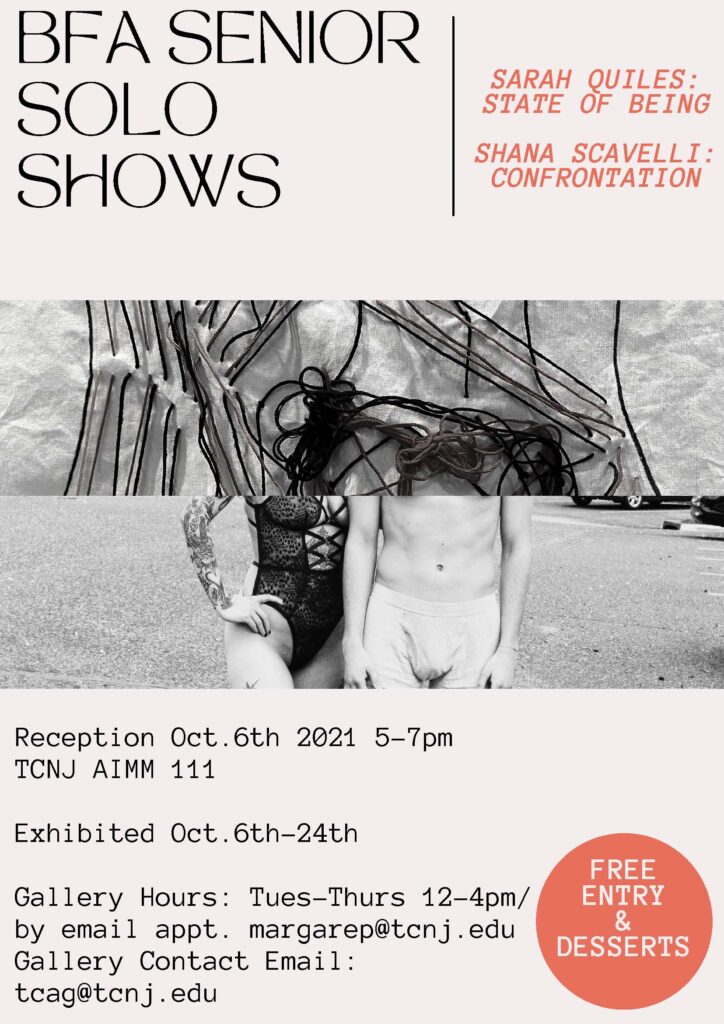 ---
Sarah Quiles: State of Being
AIMM 111
October 6–24, 2021
Sarah Quiles presents her show, State of Being, which consists of fabric and string installation. Through mapping of the body, her piece explores anxiety as both a physical and physiological feeling.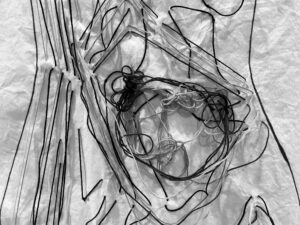 ---
Shana Scavelli: Confrontation
AIMM 111
October 6-24th, 2021
Shana Scavelli exhibits an installation titled Confrontation, a large-scale photography series. Her show investigates the viewers' reactions to first impressions and initial judgements in regards to a person's appearance.