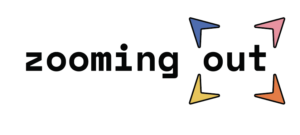 Exhibition Dates: April 2nd – April 10th, 2022
Opening Reception: April 2, 2022, 6pm
ZOOMING OUT encompasses who we are as a senior class. We have all had different experiences, and paths to all end up in a similar destination. TCNJ has brought us all together, and given us all a common place to inspire and encourage us to create our best work. Our show demonstrates how to work as a team, while still allowing for everyone to showcase their own style. The show consists of a range of skills in topics like UI/UX, branding, motion graphics, typography, and so much more. We are beyond grateful that we are able to have a physical show, and are proud to present the work in our show ZOOMING OUT.
The exhibition includes work from:
Jordana Bernard-Danielle Britton-Katherine Cocca-Allie Del Duca-Megan Dunn- Hadassah Green-Allison Kemp- Alexandra Long-Christopher Marcantonio-Steven Quinto-Tyler Rodriguez- Tyler Torre-Kaitlyn Walters-Maria Yue