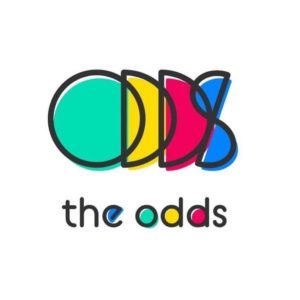 Due to the COVID-19 pandemic, our Senior Graphic Design showcase has been moved to a virtual display.
TCNJ's Graphic Design program is proud to announce THE ODDS. This exhibition includes design work from 17 undergraduate students completing their BFA in graphic design in May of 2021.
The exhibition includes work from:
Zachary Bard – April Bartlack – Mia Cammarata – Jamie Carducci – Amanda Carroll – Alyssa Ciasulli – Alyssa DeFilippis – Daniela Foss – Cecelia George – Jaelyn Gregory – Emily Lamb – Kylie Lamb – Lyndsay Mikalauskas – Paige Restaino – Nora Strittmatter – Brandon Velasquez – Gregory Vertilus.
THE ODDS encompasses who we are as a senior class. We are a group of students, who each followed completely different paths but still ended up at the same destination. We are lucky that our journey at TCNJ brought us together, giving us the opportunity to connect, create, and inspire each other. Our work shows what it is like to work closely as a team, with everyone bringing their own unique perspectives. The show consists of our range of skills in branding, packaging, motion graphics, UX/UI, and more.