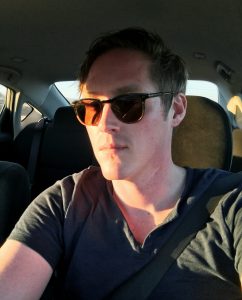 Artist's Talk | Wed 10/19 | 2:00pm | AIMM 125
Justin James Reed's photographic based works conflate ideas of past, present, real, and perceived. Through a variety of materials and methods, Reed explores how meaning is constructed, producing images that focus on sensorial qualities of the medium. At the core of his investigations is engagement with a viewer, implicating and involving them in the act of perceptual experience itself.
Based in Richmond, Virginia, (USA) Justin James Reed's work and artists' books have been exhibited widely, including at Higher Pictures (New York), Carroll and Sons (Boston), Atelier Néerlandais (Paris), Unseen Photo Fair (Amsterdam), and Depot II Gallery (Sydney). His work is in numerous collections, notably the Library of Congress, Yale University Art Gallery, The New York Public Library, MoMA Library, Stanford University Libraries, Bayerische Staatsbibliothek, and Dartmouth College. Justin is a collaborator on the publishing project Flat Fix and an Assistant Professor at Virginia Commonwealth University, School of the Arts.