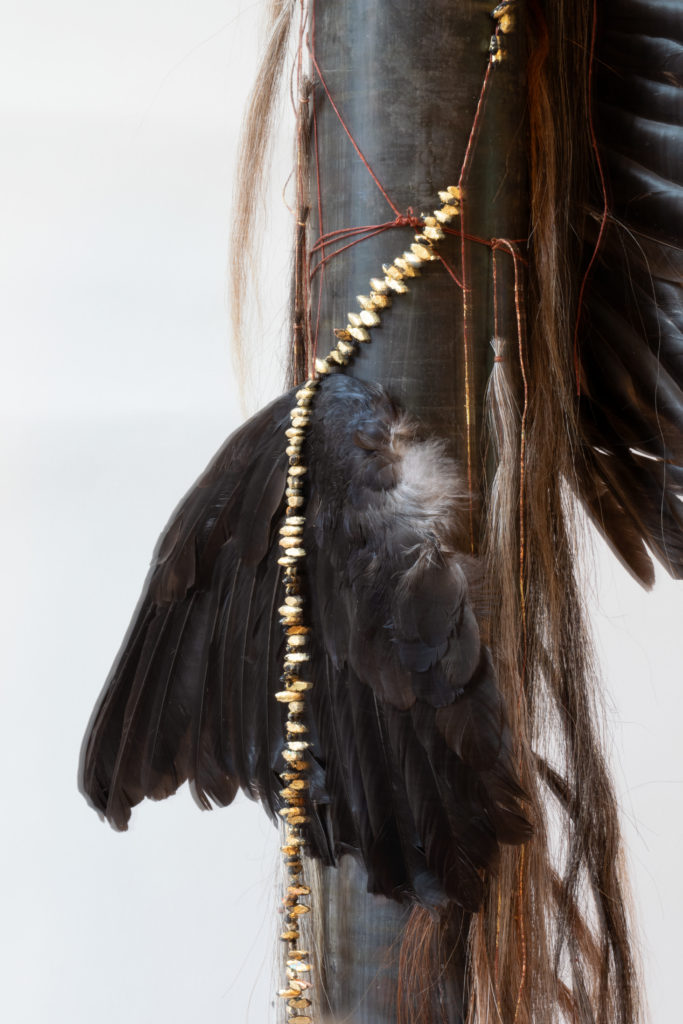 Annika Marthinuss:  Tell me a little more about your work.  How would you describe it?
Anita Genovese:  I would say my work could be described as monumentalizing memory. There are direct correlations of memory which relate to me, and then explorations of connections to collective human memory, myth, spiritualism, and ancient history.

AM:  When did you decide to study art/be an art major?  How did you decide to be an artist?
AG:  I grew up in an extended family of professional symphony musicians and artists.  I originally trained as a ballet dancer and was headed to do that professionally, but then I got injured.  I had always painted as a child but never pursued it to take classes until high school. I remember looking at Patrick Woodroffe's work (British Illustrator) and knowing that I wanted to pursue Illustration. I enrolled in community college in 1987 and majored in Communication Design, this would be in the pre-computer days, I learned graphic design by hand. In 1989, I attended the University of the Arts for Illustration.  I moved to New York City to freelance. I married, had 4 children, divorced, gave up my career for awhile. I will always be grateful for the opportunity I have had at TCNJ, to kick-start my creative juices once again. Artists have a way of seeing and I never lost that.
AM:  In your artist statement, you discuss how you are inspired by ancient history and myth. How/why did you become interested in these ideas?
AG:  I don't know exactly why I am drawn to myth and ancient history, I just am.  It started with being interested in archeology as a teenager.  I would love to see programs on TV when tombs were exhumed.  I would be so excited to see what people were wearing and what jewelry they were adorned with. I became interested in Arthurian legend when I was 16. One thing led to another, I researched Celtic history, Nordic history, and lately Pazyryk history. Joseph Campbell's series on the "Power of Myth" was a favorite. As I got older, I started to see correlations to these stories and the human condition, myth and religion.  I also saw biological and psychological correlations.  Did humans need these stories to survive and make sense of their world?  Many myths in different cultures contain similar stories and tones and I always wonder "Why is that?"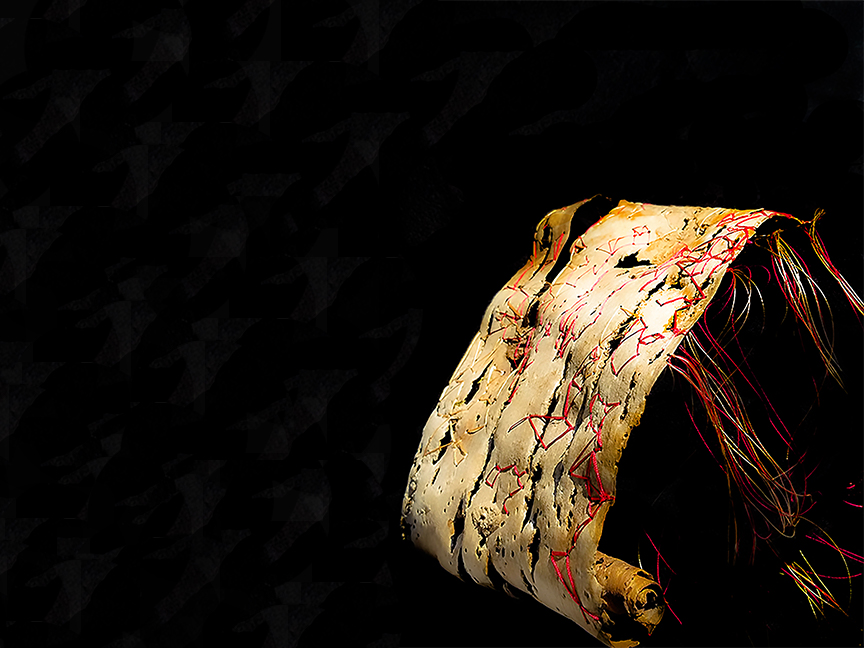 AM:  Which is more important to you, process or content? (Or both, or neither).
AG:  Process and content are both very important to me.  I choose very specific materials to work with that usually have some type of symbolic significance.  I know what I want to use and craft is very important.  This can be very expensive at times to the point where I have to ask myself, can I really afford this?  I must do some digging and research to find a material that I can afford.  Sometimes I get lucky and nature provides me with the perfect materials. Content would mean nothing (to me) if I didn't execute my project with the same attention to every detail.  There is a channeling that takes place between processing and content that I rely on when creating.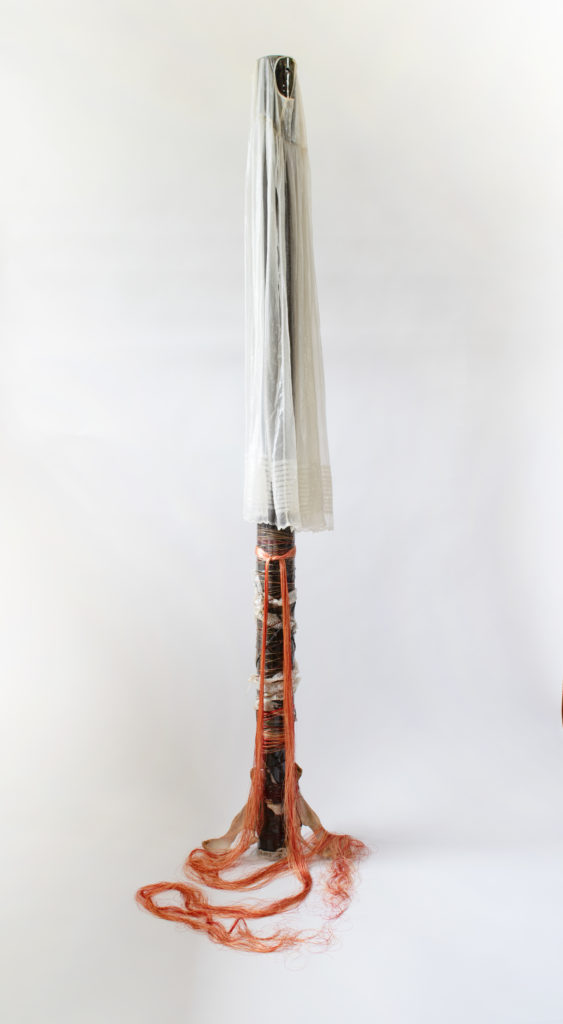 AM:  Tell a story about a "happy accident" you've had in your artistic pursuits.
AG:  I can't think of a particular happy accident.  I can say that I experiment with materials in all different ways, even if they are a little weird.  I work with resin and one of the best experiments I tried was to add glow in the dark powder pigment into the resin I was using to coat handmade paper and then a dress.  The results were fantastic.  The resin encapsulates just about anything into a crystallized look if properly mixed and cured.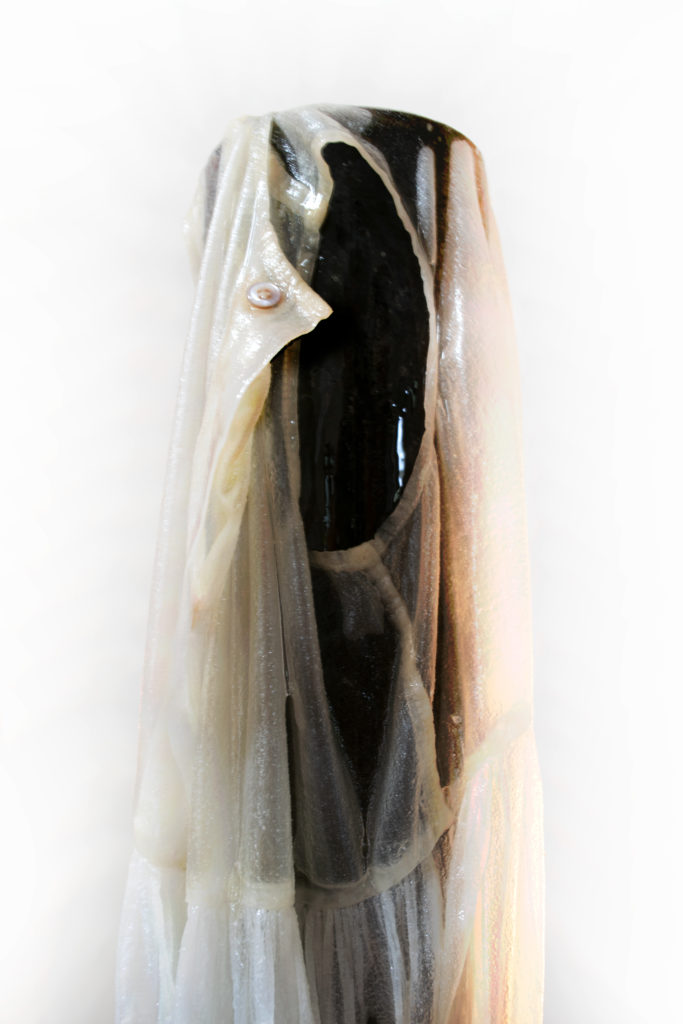 AM:   What is your current studio set up/working process at home? How have you adapted your working process based on current conditions.
AG:  I have a large loft-like area that is my studio/bedroom.  My bed is in the corner and the rest of the space is my studio.  I have beams I can hang things off such as drying silk that I have just dyed or a roll of photo backdrop paper.  I work best at home rather than in the senior studio.  I don't tend to take precautions as I should when working with toxic materials like resin and things can get very messy.  I have learned that Neem oil takes resin off skin! The challenge has been trying to photograph my finished sculptures for the BFA Thesis Show in my bedroom with limited light conditions and not having access to equipment from the cage.  It has been a great experience for improvising!
AM:  How would you describe your work in only 3 words?
AG:  Primal, Enduring and Ritualistic
AM:  What are your top 3 studio essentials?
AG:  Horsehair, silk thread, and resin