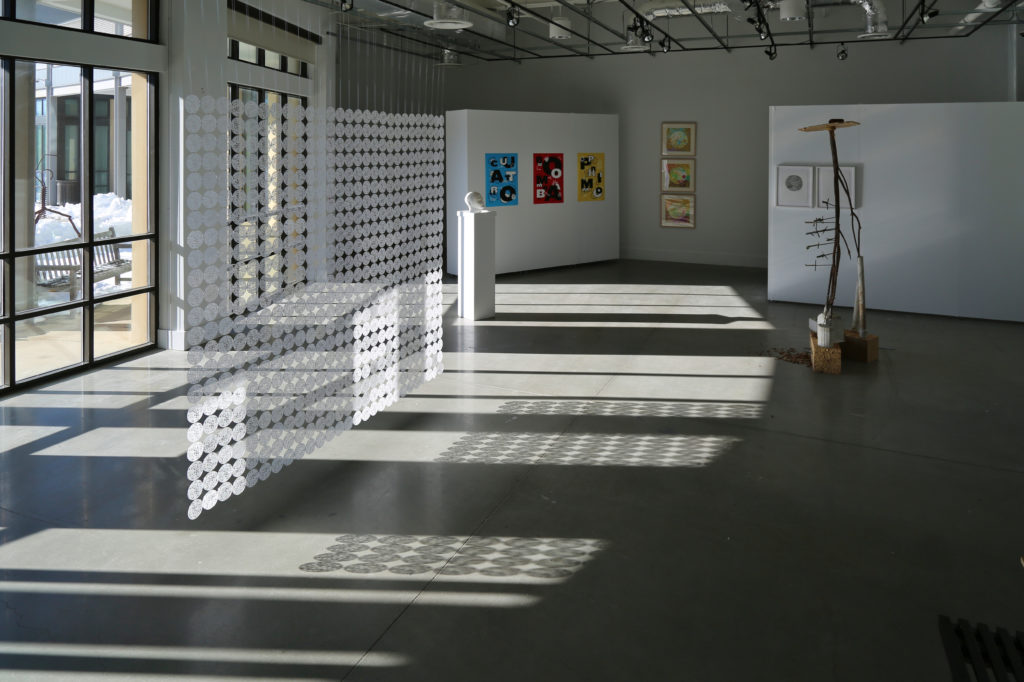 TCNJ ART GALLERY PRESENTS: Envision Us 2021 Faculty Exhibition
February 10 — March 14, 2021
Exhibition website https://www.tcnjartdesignfaculty.com/
TCNJ Art Gallery is pleased to announce the opening of Envision Us, an exhibition of work by faculty and staff in the Art & Art History Department of The College of New Jersey. The title, inspired by TCNJ's 2020-21 learning theme of visibility, suggests the role of artists in envisioning new ideas and new possibilities, and in sharing these ideas visually. The works in the exhibition, which range from video projections to drawings and photographs, to mixed-media installations, reflect the diversity of media and artistic strategies practiced by the TCNJ Faculty in Fine Art, Graphic Design, and Photography/Video.
The exhibition includes new works by artists and designers Jason Alejandro (Assistant Professor of Graphic Design), Anita Allyn (Professor and Coordinator of Fine Art & Photography/Video), Belinda Haikes (Associate Professor and Coordinator of Graphic Design), Kyle Lopinto (Safety and Studio Technician), Elizabeth Mackie (Professor of Fine Art & Photography/Video), Liselot Van Der Heijden (Professor of Fine Art & Photography/Video), Marchelo M. Vera (Assistant Professor of Printmaking), and Eddie Villanueva (Foundations Coordinator and Assistant Professor of Fine Art).
Jason Alejandro (Assistant Professor of Graphic Design) Interview by Margaret Pezalla-Granlund:

Anita Allyn (Professor and Coordinator of Fine Art & Photography/Video) Interview by Margaret Pezalla-Granlund:

Kyle Lopinto (Safety and Studio Technician) Interview by Margaret Pezalla-Granlund:

Elizabeth Mackie (Professor of Fine Art & Photography/Video) Interview by Margaret Pezalla-Granlund:

Eddie Villanueva (Foundations Coordinator and Assistant Professor of Fine Art) Interview by Margaret Pezalla-Granlund:

Photography: George W Chevalier