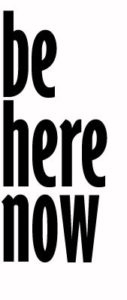 beherenow.media
Belinda Haikes, Margaret Pezalla-Granlund Co-Curators
Launching September 9, 2020
This exhibition brings together artists and designers who are examining, changing and questioning our systems for social change. Using design strategies, and visual culture they challenge us to analyze, connect and change the way we think for the better. Designers and artists will include:
The exhibition will take place online (via an exhibition website), and through a series of 'zines designed and produced by Belinda Haikes, and Jason Alejandrop's students in the upper level  graphic design classes. Each artist gets a "zine" that is made in response to their work and content. The zines can then be printed, bundled and sent out. The website will mirror the publication in design, with content uploaded as artists work. It will include a schedule of events. The publication will include an essay by Emily Luce. 
Related Events:

Open to the public:
To join these online presentations, please email tcag@tcnj.edu for login information.
Just for TCNJ students:
Jerome Harris
Workshop with Graphic Design Students


Thursday, October 1, time TBD

Mia Lopez
Informal Career Chat (for TCNJ student art club members)


Tuesday, October 20 12:30-1:30

Sheila Pree Bright
Critique with Photo/Documentary Students


Tuesday, October 20 7:00-8:15pm
We'll be hosting an online speaker series — stay tuned for details! Click to sign up for our newsletter and be sure to select TCNJ Art Gallery.: