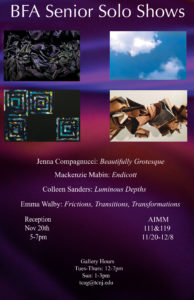 Jenna Compagnucci, Mackenzie Mabin, Colleen Sanders, and Emma Walby
Student Galleries 111 & 119
November 20th through December 8th, 2019
Opening Reception November 20th, 5:00pm-7:00pm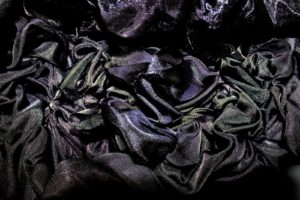 Jenna Compagnucci's solo exhibition Beautifully Grotesque addresses the themes of mental illness, sexuality, mortality, navigation of the world as a woman, and the emergence of self. Producing works based off of symbolism and iconography, Compagnucci creates a visual lexicon through the utilization of printmaking, sculpture, textiles, and video materials. The artworks being showcased are meant to create a space where conversations may be had about these taboo subjects, transforming the gallery space into a visual narrative form, and to evoke a self contemplative emotional response from the viewers. JennaCompagnucci.com and www.instagram.com/jennac_art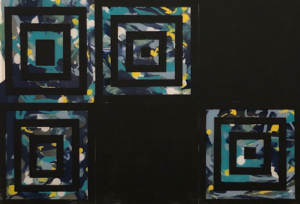 Colleen Sanders' solo exhibition Luminous Depths incorporates light, color, and sculpture. Her discovery of a small window through her perfectionist ways has allowed her more free-flowing and energetic side to be viewed. The scratch art process used demonstrates pieces of her controlled systems disappearing and allowing for freedom to brightly shine through. These pieces are meant to make the viewer discover various moments of perfectionism, as well as light, color and energy, in the same space.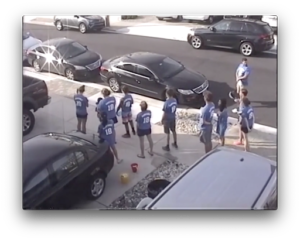 Mackenzie Mabin's solo exhibition Endicott uses sculpture and video elements to bring the artists family to a level where viewers are welcomed to experience domestic life within her home and view the relationship she has with family members. Home movies were taken on a Sony Handycam within the home, Endicott being the name of the street her house is located on and where some of the footage is taken. The idea of family is an important and positive aspect in the artist's life, Mabin invites you to gather with these images and memories of her loved ones to experience her family life from her point of view.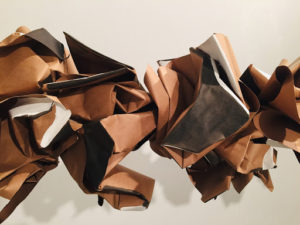 Emma Walby's solo show Frictions, Transitions, Transformations analyzes the relationship between the oppressed and the oppressor through uncanny abstract sculptures. In this site specific installation she includes, sculpture, photography, painting, and text. The installation examines three progressive processes that lead to societal change. Walby seeks to explore the tension caused by discrimination due to race, gender, or sexuality. After addressing frictions caused by issues of unsafety and economic biases, the show transitions towards the focus of transformation that recognizes education as the solution. Frictions, Transitions, Transformations asks viewers to scrutinize social constructs, consider the consequences of inequality, and think about change.