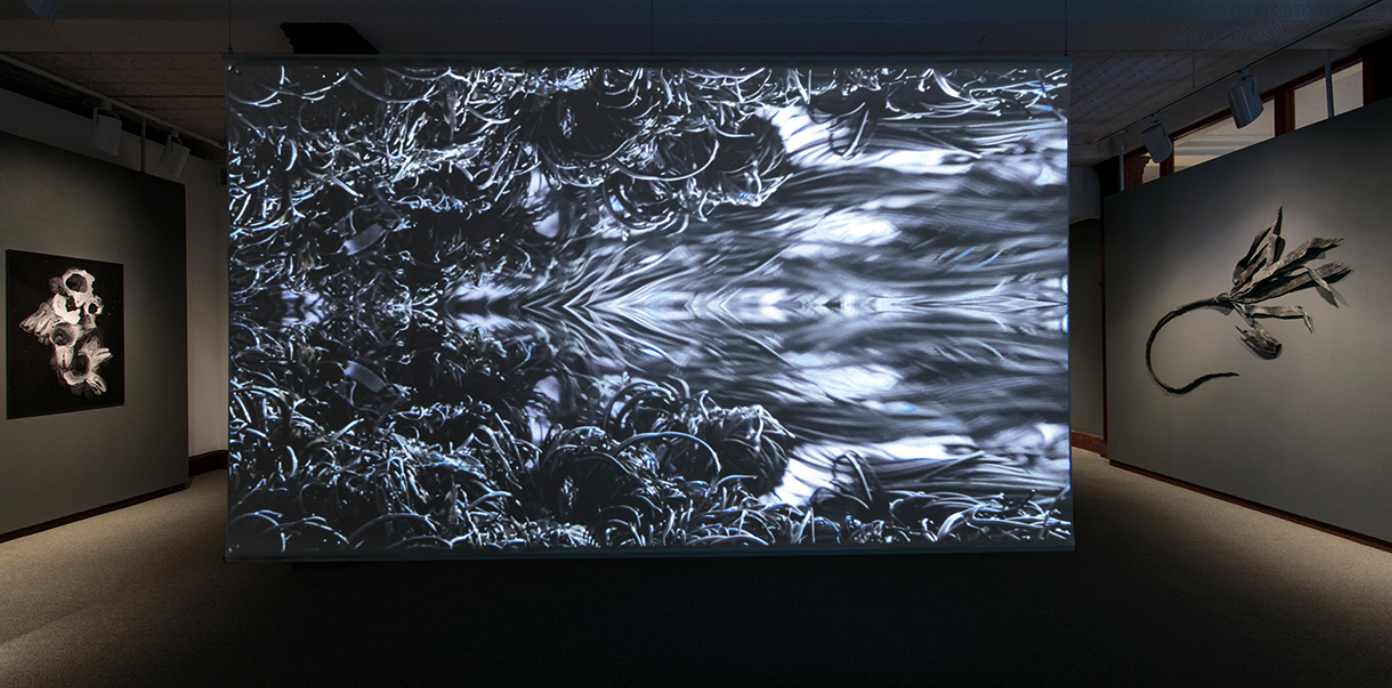 Alexa Horochowski
www.alexahorochowski.com/
The three works by Alexa Horochowski — a sculpture, a photograph, and a projected video with sound – included in Springs Eternal come from a larger body of work, Club Disminución, a large-scale installation of photographs, sculptures, manipulated found objects, and projected video first installed at the Soap Factory in Minneapolis, MN.  Inspired by the artist's stay at an artist's residency in Coliumo, Chile, Club Disminución immersed the viewer in a watery, mysterious environment dominated by barnacles, kelp beds, and castaway objects, all washed by constantly shifting waters. With this work, Horochowski imagines what will remain in this world once the humans are gone: the incessant waves, the tangled coils of kelp, the slowly fading remains of civilization. 
Biography Alexa Horochowski is a dual citizen of Argentina and the United States. She holds a Master's of Fine Arts from the University of Michigan and a Bachelor's degree in Journalism from the University of Missouri. She has exhibited nationally and internationally at The Drawing Center, NYC; Braga Menéndez Gallery, Buenos Aires, Argentina; Diverseworks, Houston; Praxis, NYC/Miami; Minneapolis Institute of Arts, MN; Monique Meloche Gallery, Chicago, IL; Franklin Artworks, Minneapolis, MN; Franconia Sculpture Park, Shafer, MN; The Soap Factory, Minneapolis, MN. Horochowski has been awarded two McKnight Visual Artist Fellowships, a Jerome Emerging Artist Fellowship, several Minnesota Artist Initiative Grants, and a Bush Artist Fellowship. Horochowski is a Professor of Fine Arts at Saint Cloud State University, St. Cloud, MN.
Image courtesy Alexa Horochowski