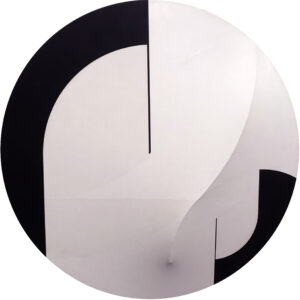 Off-Kilter, On Point: Art of the 1960s
Opening Reception & Talk with Dean Pamela Barnett
September 13, 4:00 with reception to follow
Join us to celebrate the opening of Off Kilter, On Point: Art of the 1960s from the Permanent Collection. Featuring painting, sculpture, printmaking, and drawing from a wide range of artists including Bridget Riley, Roy Lichtenstein, Robert Motherwell, and Lee Lozano, the exhibition offers a look at the art of the 1960s through the permanent collection of the Gregory Allicar Museum of Art at the University of Colorado.
The opening address will be by Dr Pamela Barnett, the new dean of the School of the Arts and Communication. Help us welcome Dr. Barnett and celebrate the opening of this exciting new exhibition!
The talk will be held in AIMM 102, with a reception to follow. The Gallery  will be open until 7:00pm following the talk.
---
Gallery hours through September 21:
Tues-Thurs, 9/5-7 12:00-4:00
Tues 9/12 12:00-4:00
Wed 9/13 1:00-7:00
Thurs 9/14 Closed
Tues-Thurs, 9/19-9/21 12:00-4:00
Expanded hours expected to start Tuesday, September 26! Watch our website for updated days and hours.