Meaningful Beauty: The Vibrant Vocabulary of Honeysuckle
February 22 through March 27, 2022
Hours:
Tuesday – Thursday 12:00 – 7:00 P.M.
Sunday 1:00 – 3:00 P.M.
And by appointment. (Email tcag@tcnj.edu.)
Closed during TCNJ Spring Break March 13-20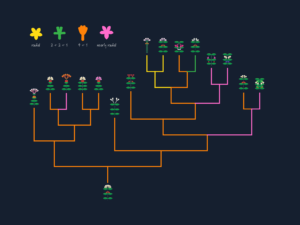 The exhibition, Meaningful Beauty: The Vibrant Vocabulary of Honeysuckles will be on view in the College of New Jersey Art Gallery in early 2022. The exhibition is the product of an extensive collaboration between TCNJ's School of the Arts & Communication and School of Science, developed by both students and faculty. The work on display blends art and science, featuring interactive and animated media, digital fabrication, and augmented reality technology that all ages can enjoy.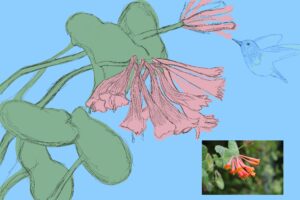 Meaningful Beauty explores the idea that beauty has meaning in the world of plants. While people tend to overlook the particular characteristics of plants that surround us, unique features such as flower color and leaf arrangement communicate important information to the insects and animals in the surrounding environment. The many varieties of honeysuckle highlighted in the exhibition clearly illustrate adaptations that are both visually striking and essential to the plants' success.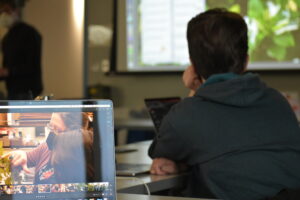 The exhibition project is funded by a grant from the National Science Foundation, and draws on related research from both faculty and student collaborators at TCNJ, Yale and St. John's universities. Following its stay at TCNJ, the exhibition will on view at Harvard's Arnold Arboretum in Boston, Massachusetts.