TCNJ Art Gallery- Senior BFA students announced today that Session Two of the senior solo shows will take place in the Art and Interactive Multimedia Building side galleries (AIMM 111 & 119). Adams, DeGenova, and Makrancy advance their knowledge of material processes at TCNJ which now culminates in a gallery setting. 
Art and Interactive Multimedia Building Student Galleries 111 & 119
November 6th through November 14th, 2019
Opening Reception November 6th, 5:00 PM – 7:00 PM
ZOE ADAMS'S solo exhibition Rewind explores the idea of nostalgia with the connection of pop culture. Through paintings, photographs and video work, this immersive experience takes you to another time of entertainment. The addition of painting on found objects brings forth the connection the artist has to cinema and the impact it has had on their life.
https://www.instagram.com/burden.on.society/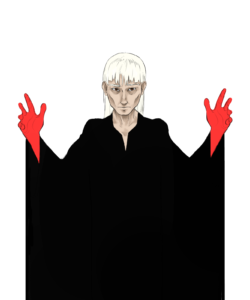 In her solo exhibition The Spirits, MARIA DEGENOVA examines the concept of modern spirituality through the creation of godlike figures. Using animated digital paintings, she mimics traditional religious portraiture in her translation of abstract feelings and concepts into new, humanoid deities. These are the new spirits that we worship through our interactions with them, and DeGenova's work forces the viewer to directly confront these beings, face to face.
https://www.instagram.com/that.darn.maria/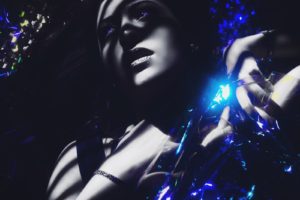 STEPHANIE MAKRANCY'S solo exhibition Limbo is a personal story of physical and mental health. Her work engages viewers in an otherworldly fantasy where they will come across whimsical character illustrations, ethereal photography, and carefully fabricated costumes and artifacts. The show narrates themes such as life, love, and self-growth.